A visitor Management system refers to the process of tracking and managing visitors to and from your organization's premises. This system is also known as a visitor tracking system. Whether your business employs a receptionist or not, visitor management is essential for the safety of both your staff and your business. Even if you offer exceptional products, services, and customer service, the online visitor Management System in India goes ahead to ensure that they leave your premises with a good impression. As a result, people are more likely to turn to you again when they need something. This also improves brand recognition and reputation. Not only that, here is all the information you require regarding visitor management systems and their potential uses for them. In this blog post, you will get to know about visitor management systems.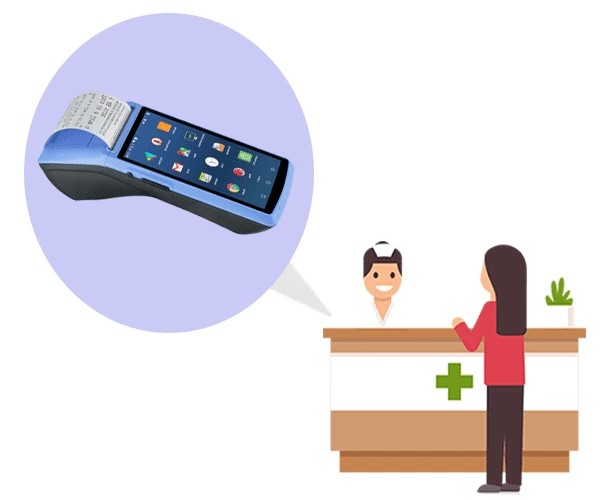 Why is there a Need for an Online visitor management system in India?
Organizations utilize online visitor management system India solutions, also called VMS Visitor Management System in India, to track and manage visitors. The features of these systems may include visitors:
Pre-registration of visitors
Using QR codes, mobile check-in
Printing of badges
Tracking visitors
The visitor watchlist
Reporting, analysis, and more about visitors
To monitor incoming and outgoing visitors and to guarantee everyone's security, online Visitor Management System India is deployed. It is also possible to employ visitor logging control systems to monitor who has access to specific locations and ensure that only authorized individuals are permitted within those locations.
Utilizing visitor management system in India has following benefits
Establish a solid reputation:
A solid brand reputation can be developed by businesses with the use of top visitor management systems. Between the personnel and the guests, a sound system can foster mutual reliance and trust. The people who enter your office will be impressed by your strong security measures. In actuality, it will harm the reputation of your company. They are aware of the seriousness with which both the business management and your organization take the management of your organization's security.
Improved awareness of visitor activity:
Check that everyone entering, leaving, and remaining inside your building has permission to do so. Solutions for Visitor Management System make it easier to collect, monitor, process and store this data. They will determine who is new and who is returning. Plus, they can help with group registration through visitor registration systems, estimations of visitor list-related numbers, and RSVP management.
You can now see who is using your location, when they are using it, and how they are using it in a way that has never been possible without in-depth statistics. Moreover, the data can be used to direct management decisions. Think there's too much traffic in your entryways, for example? Perhaps your business has outgrown your location, and it's time to think about moving.
Increase field convenience:
The security and convenience of the workplace, the building, and the employees should be a top priority for an organization. Only when the business employs a visitor control system can this level of security be attained. As a result, it will guarantee that no interference from careless individuals occurs. Another benefit follows if security is present. Employees will feel comfortable and in a welcoming setting when interacting with customers in the environment and facilities.
You can set up a help desk and ticketing system for your clients. By allowing the administrator and the customer to communicate directly, this system will assist you in providing for your consumers. Additionally, the system can handle calls, emails, and tickets in a single platform.
Site management that works:
You may effectively manage your business using this approach. The Online Visitor Management System ensures that everyone who enters your office building is identified. You can easily monitor who is present, where, and who enters and exits the building thanks to the guest management system. The evacuation team can get ready for a smooth evacuation process if there is ever an emergency circumstance, such as a fire or tragedy. Therefore, if there are any trapped visitors, the system can access their ID badges from any device at any time, making it easy to locate them.
Facility safety and security:
Business entrepreneurs frequently experience espionage. The online visitor management system in India can perform the role of preventing theft and vandalism, which is a necessity. To maintain track of a registered visitor wearing an ID badge, this system will keep a tab open. Displaying ID badges deters theft and increases employee awareness, both of which are beneficial.
It can be exceedingly labor-intensive to manage offices and secure buildings manually. To better control the flow of visitors and ensure everyone's safety, many companies have discovered that they need to add staff members to the entrances, reception areas, and other areas of the building. These front-line responsibilities are frequently exceedingly stressful, which is bad for both the company's finances and the personnel.
You have the chance to redeploy your human employees to high-value jobs and maybe save money by switching important visitor flow components with the help of the best Visitor Management System India, like the check-in procedure, to an electronic system. While also providing a consistent client experience around-the-clock.
Administer several sites:
With the use of a cloud-based online visitor management system in India, you can control many websites from a single platform to ensure uniform compliance and user experience throughout your organization. Sharing of information and regulations among numerous places is made easier by a centralized system. In the entire organization, this promotes communication and cooperation.
Local managers may be given the authority to observe incidents at their specific facility and take appropriate action, in addition to corporate health, safety, and security leaders having visibility into everything that is happening. A cloud-based online visitor management system in India is a great online visitor management system in India that scales to accommodate new entrance points, new offices, teams, or even completely new sites, which is another crucial feature.
Conclusion:
For the experiences of your consumers, how to handle visitors is crucial to your business. Your facility can be completely transformed by providing a secure, easy access and exit experience. You may get simple assistance with all of this from mPass. If you are looking for Visitors Management System India, they can give you a trustworthy and enjoyable experience.